The SUPERCHARGER
is back
BETTER THAN EVER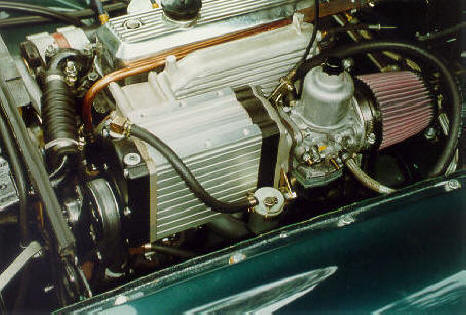 | | |
| --- | --- |
| Forced induction is not new to the automotive world. It was used in the early 1900's and gained much respect pre WW1 with Alfa Romeo, Auto Union and Mercedes fielding Grand Prix racing cars with forced induction.. | Following further development during WW2 Supercharging became a popular bolt-on kit for many vehicles. In particular the MG T-Series XPAG engine was the basis of many kits sold in the fifties... (more).... |
Newsflash - latest update.

"The petition was considered at a recent meeting of the Committee, and certified as meeting the requirements for petitions. It was presented to the House on 16/10/2017 and has recently been referred to the Minister for the Environment and Energy. Under the petition requirements, Ministers have 90 days from presentation in the House to respond to a petition."


Newsflash - your assistance to preserve Historic Motor Vehicles is appreciated.

The Australian Government intends to phase out lead in racing fuels from 1 July 2017. With the use of leaded fuel (Avgas) being prohibited from 1 July 2019.

This will impact Classic and Historic motor enthusiasts.

Not only will this affect Historic Racing and Sports Cars, as seen at Sandown. Winton and Philip Island Historic race meetings. Comparable events are conducted in each Australian State and Territory.

The ePetition closed on 13 Sept. '17

Thank you for your signatures - (1300 plus)

Every classic and historic motor enthusiast is encouraged to sign the ePetition to extend the approval that was granted to a number of 'regulated persons' in 2002, to use a leaded petrol for a particular event, or in preparation for such an event and other authorized uses.

Many factory-released high compression models require octane ratings higher than current unleaded fuels and the protection of tetraethyl lead (TEL) for internal engine components. These vehicles are, in the main, considered as "specialist interest groups" and "hobby vehicles" and they fall into the limited use category, and account for a very small portion of total nationwide petrol usage. A very small segment of the national motor fleet, albeit a very important part as witnessed by the ever increasing public attendance at Classic and Historic Motor Sport meetings and Parades, and other road-based events.

Many of the vehicles found in this category traditionally participate in events such as the 'Bay-to-Birdwood', 'Classic Adelaide' or similar. Comparable events are conducted in each Australian State and Territory.

Although a very small segment of the national motor fleet is in the affected category, its importance cannot be doubted.

If leaded fuel is not to be available, these cars will disappear from our roads and competition events. Apart from depriving members of the public the pleasure of seeing these vehicles in use, younger Australians and tourists will have no idea of this country's rich and pioneering motoring heritage going back to the very beginnings of the industry around the turn of the twentieth century. The resultant loss of an industry heavily involved in the restoration and maintenance of old vehicles will decline. Skills still available in this country in parts manufacture, machining, wood and metal working, trimming and spray painting will be lost. How can all this be allowed to happen? The numbers of people involved in these crafts and the numbers of those who own vehicles requiring their expertise throughout Australia are large. The problems which will result from phasing-out leaded fuel will extend well beyond the motor and water sports competition sector.

Linking the World of MG Cars Together
Previous Site | Next Site | List All Sites | Random Site
Add Your Site | SiteRing by Bravenet.com